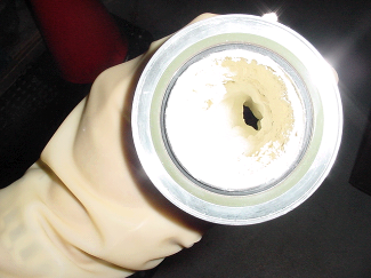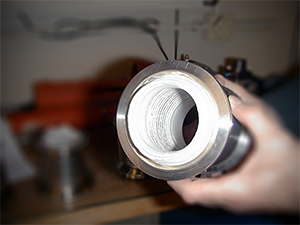 Exhaust or foreline restrictions can lead to serious process issues upstream. It not only makes the process tool unavailable to manufacturing but can be detrimental to semiconductor device yield and performance. It affects:
Uniformity – leading to variances across the wafer surface and from wafer to wafer.

Particulates – particles can fall on the wafer surface leading to electrical issues downstream.

Etching – particles which fall on the wafer surface die during processing kill the integrated circuit.

Recombination – polymer on the process chamber walls can unbalance the process by having excess etchants present.
In the semiconductor and chemical process industries, thermal management is vital to efficiency and reliability. There are many benefits to using the TGM temperature control systems. We provide a system of custom designed, heated, removable insulation jackets designed to meet your specific needs for controlled heat.
Our heating controllers sense and control pipe temperatures with high degrees of accuracy. The heating jackets have a well-insulated core that is "cool to the touch" and use an ultra-clean silicone surface coating that is durable and waterproof. The low-profile jumpers are constructed using military type connectors that are extremely rugged, and moisture resistant when mated.
Safety is a high priority for every system. Each heater jacket has built-in over-temperature protection to prevent any runaway condition. Ground fault circuit interrupters (GFCI) with 5 mA trip are standard and built into our multi-zone control cabinets, and cord set model is used with single-zone units.
Exterior surface temperature standards exceed the SEMI S2-93, ASTM C1055, and the U.S. Navy MILSPEC-769 guidelines. All heaters are ETL Listed #4003145 ANSI/UL STD 499.